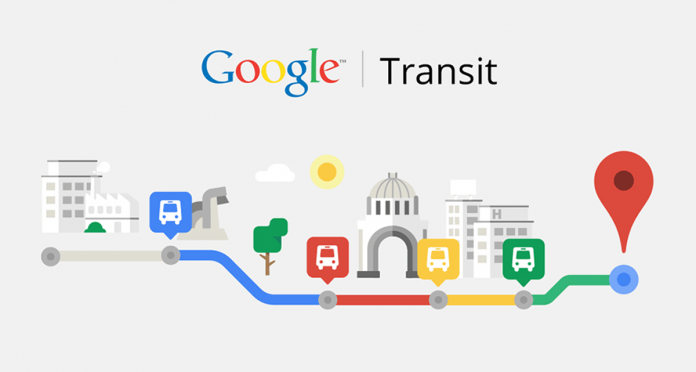 As of the end of June 2017, commuters in NSW will be able to access real-time bus, train and ferry information from Google Maps.
Google has teamed up with Transport New South Wales to make finding your way around the state even easier. Information about public transport has always been available on Google Maps, but this is the first time anything this comprehensive has been available in Australia.
This means commuters can now plan their journey, either in advance or as they travel, regardless of whether they're catching a train from Kings Cross or jumping on a ferry at Fishburn. Users will be able to plan and adjust their journey, all in the one handy place.
For instance, when planning a trip between Bondi Junction and Circular Quay, users will simply have to type the two locations into Google Maps, and they'll be able to instantly access the latest information about which public transport service they should catch. In addition to transport routes, Google Maps will also display relevant information on when the next service is arriving and how long the trip will take.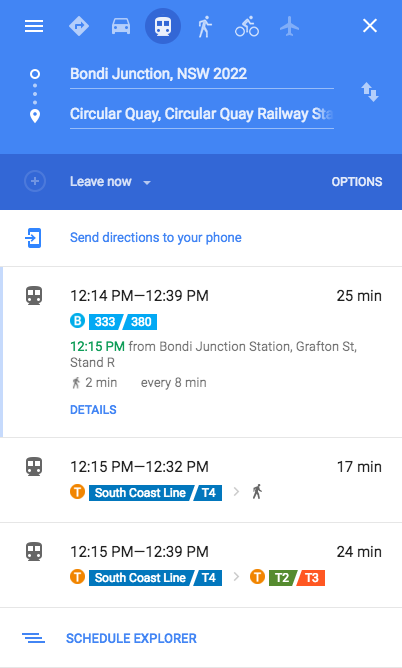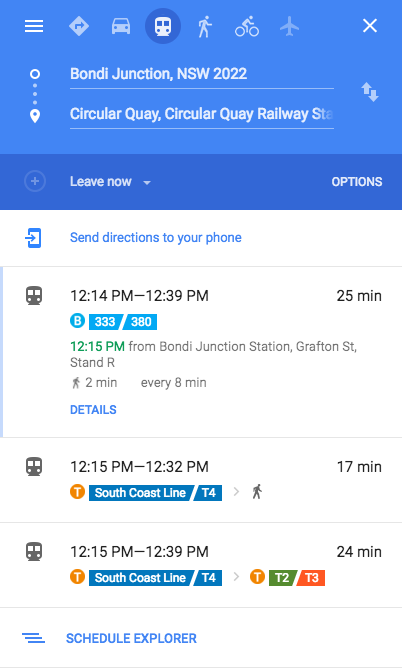 Plus, if a service is delayed or cancelled, Google Transit will automatically update the displayed times in line with the new conditions. Any routes that have access to this real-time information will be displayed in green.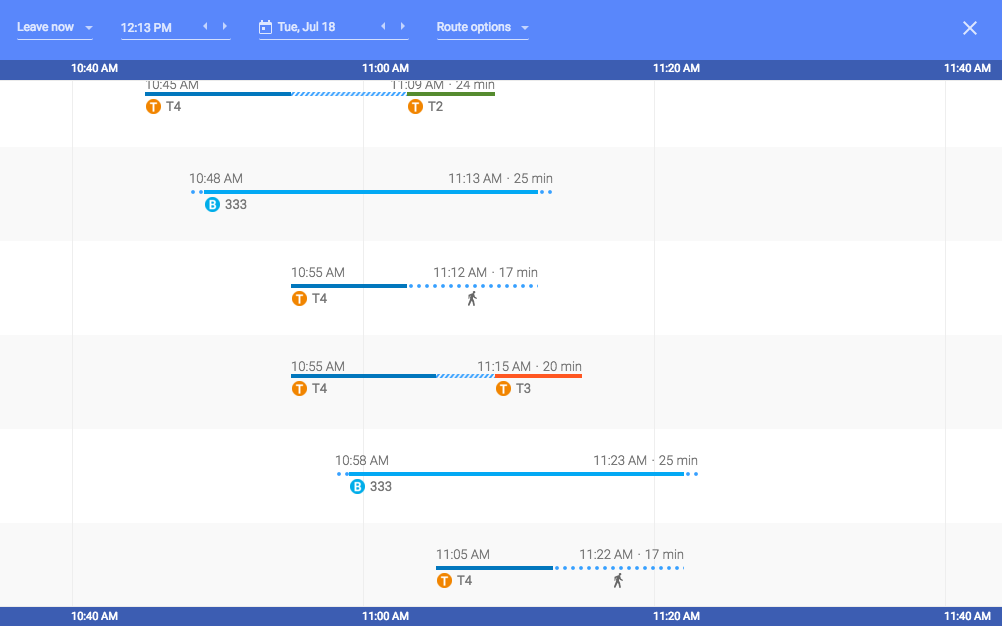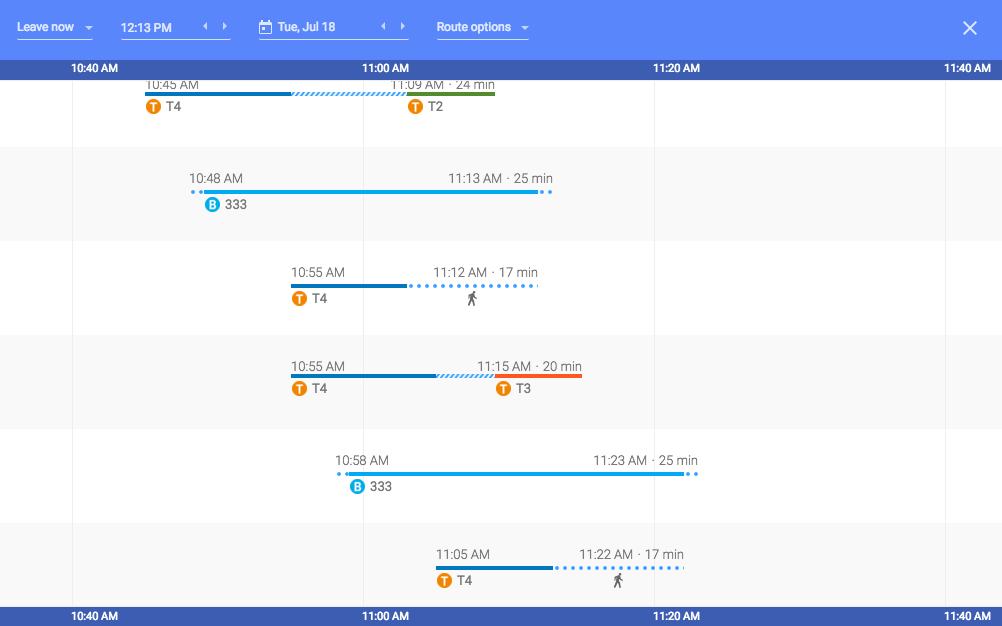 Google Transit is available on Android and iPhones, as well as from desktop devices. Anyone using the latest version of Google Maps will also be able to compare a range of public transport options, which will help determine what time service commuters can catch.
How Does it Work?
Open the Google Maps app on an Android device or iPhone, or visit the website online
Enter the destination and click the 'get directions' icon. If it isn't automatically selected, click the 'transit' icon (it's a little tram), which will allow users to view times, bus/train numbers, routes and much more!
To change the destination, simply select a new end point at the top of the screen.
Google Transit is now available in hundreds of cities across the world, and will soon be made available to other Australian states.