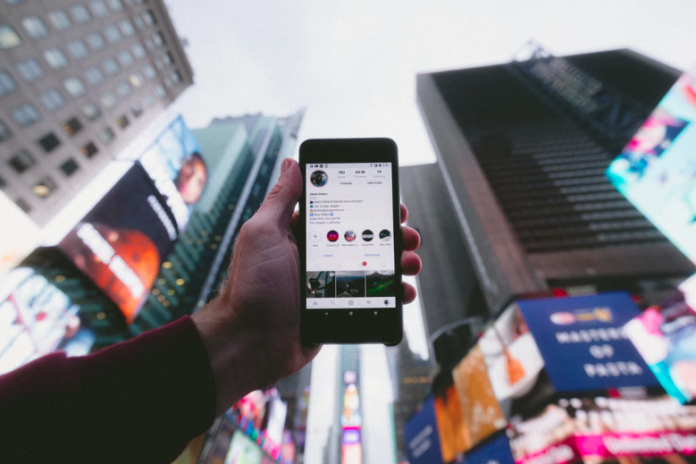 Remember when newspaper advertising used to be the biggest thing around? Business owners would spend a fortune on bold, bright and colourful ads because they knew they worked. Then, the radio came along and took centre stage, followed closely behind by television.
Now, however, social media marketing (SMM) and search engine optimisation (SEO) are luring in companies, corporates, entrepreneurs, and even small mum-and-dad businesses with the promise of high returns and trackable data.
There's no denying that TV, newspaper, and radio advertising had their day (and still do in some cases), but there is growing data to suggest that SMM and SEO both might be game changers for providing business owners with real returns and real results.
Learning all about these two marketing methods can take some time, and some people also struggle to understand whether SEO affects social media or vice versa.
Here's everything you need to know about this new, revolutionary form of marketing for businesses – and whether social media marketing has an impact without SEO.
What is Social Media Marketing?
Social media marketing is the act of using a social media platform (such as Twitter, YouTube, Instagram, and Facebook), and websites, to promote your products and services. A more traditional name for SMM was e-Marketing.
Search engine optimisation is a series of steps to make your website more visible on the internet without spending any money. The goal is to enjoy organic – or free – clicks to your site with the strategic use of metadata, graphics, keywords, hyperlinks, and more.
How do the Two Marketing Options Intertwine and Impact Each Other?
Social media does not tend to impact your search engine rankings, but it can do wonders for the effectiveness of your SEO processes. It can help improve your internet visibility – ensuring all the right people see you appear in their chosen search engine, and it can bring additional traffic to your website.
Being present on social media, using Social Media Marketing, can also increase your brand recognition, enable you to get a broader reach with your content, and even help with local SEO too.
How Does Social Media Marketing Work on its own?
Without even considering SEO, getting involved in social media and SMM optimisation can help your business benefit from tremendous success. Firstly, you need to do the following:
Outline goals – what do you want to achieve?
Determine your target market
Establish where on social media you will find your target market
Discover what message you want to portray to your potential new customers
Once you know the direction in which you want your social media presence to head, you can begin reaping the immediate rewards. Social media has an impact, without even bringing SEO into the equation, in the following ways:
Drives web traffic
Helps you to build conversions
Establishes brand recognition and awareness
Enables you to interact with your target audience
But, what about WITH Search Engine Optimisation?
It's clear to see that building a social media presence for your business is going to be helpful, but when you partner it with SEO, you are going to see even more benefits – including those listed above.
Once you establish yourself on a social media platform such as Facebook – or even YouTube, you are offering your business a chance to get even more visibility on a search engine than ever before.
Now, when someone searches for you – or uses strategic keywords that align with your business image, your website, and social platforms will appear (and hopefully near the top). Without a presence on social media, this would not happen.
What's more, upon searching for anything relating to your business, social results show up as a web page – even if it's technically not a web page once you click on the link.
For example, if you post a tweet that correlates with what someone is looking for on a search engine that will show up as an individual search result.
One of the most significant impacts that social media marketing (SMM) has in connection with SEO is being able to capture and track external links. You can share a hyperlink to content from your website to your social media page, and then use Google Analytics to track its success in bringing people to your webpage.
Social media marketing (SMM) does have an impact without SEO. However, both SEO and SMM work better together rather than apart. If you are going to get more involved with either social media or search engine optimisation, you will find there are far more benefits in linking the two instead of doing one or the other.
Search engine optimisation can help you to build a better search engine presence with optimal brand recognition. But social media marketing can use the power of the people to increase click rates to your website on anything you post on platforms such as Facebook, YouTube, or Twitter.
You are going to get a significant impact with either SMM or SEO, but it will be fireworks if you use both!