Search engines still represent the best way for would-be customers to find your site. Optimizing your content for the correct keywords can lead to a consistent traffic stream for years to come. However, it can be difficult for Google, Yahoo and Bing to send traffic to your website if you haven't optimized it for the correct keywords. For the best results possible, you want relevant keywords with high buyer intent that meet the needs of your target audience. This detailed article will provide 7 keyword research strategies to grow your traffic and increase conversion rates.
Focus on Longtail Keywords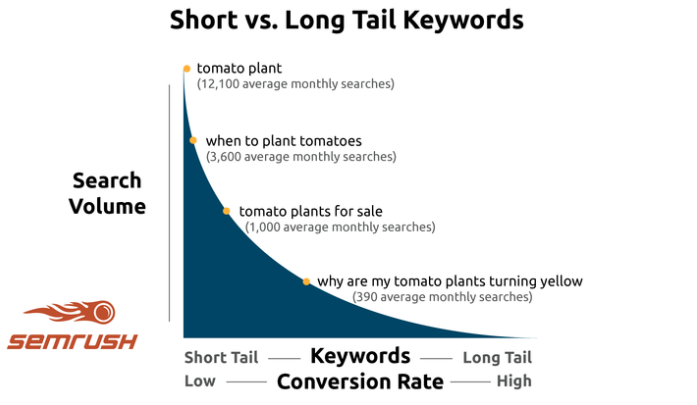 Longtail keywords represent an excellent way to significantly improve your search traffic. Far too often, businesses fail to realize the immense value that these keywords possess. For starters, there is usually much less competition. The longer the phrase, fewer sites will have information to match it and fewer users will be searching for it.
Similarly, longer tail keywords are typically much more targeted. If a prospective customer is searching for a long tail phrase that your business has content for, they are significantly more likely to purchase from you. Moreover, longer tail keywords already include the shorter and more popular terms. As an example, 'luxury red woman's handbag' already includes the woman's handbag keyword. This allows you to rank for more keywords and helps to open up more sources of traffic.
Aim for Keywords with High Buyer Intent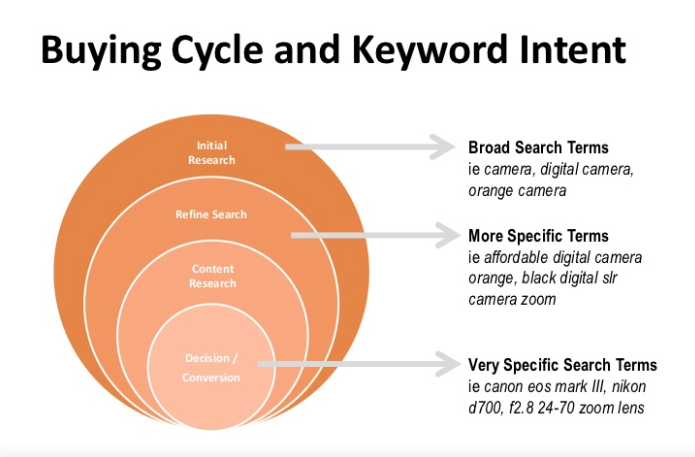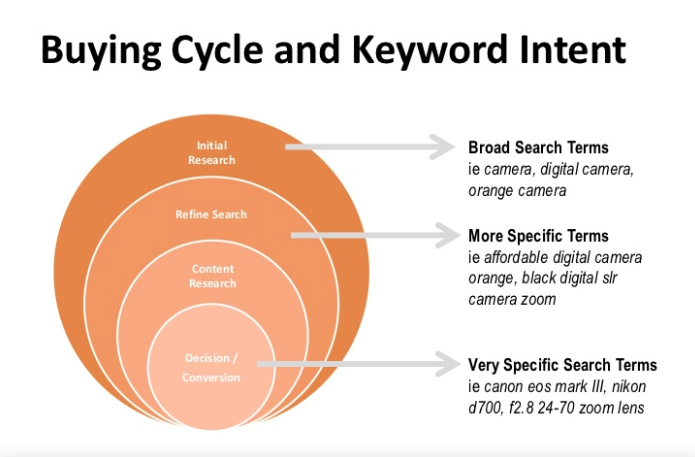 Keywords with high buyer intent are by far the most valuable. "Buy now", "product" and "review" keywords are chief amongst these. These are the type of keywords that suggest someone has already made up their mind about purchasing and is just searching for the ideal offer. If you can rank for terms such as discounts, deals, coupons and free shipping, you're likely to enjoy a very high conversion rate.
Your prospect has already decided to purchase and if you're able to effectively differentiate your offer with a high-value keyword, these are the easiest customers to close. Similarly, product keywords like branded searches, specific products, comparisons and reviews are all very high value. Whilst not as much of a sure thing as the "buy now" keywords, these have a very high conversion rate. Combine an engaging headline with some convincing copywriting and these keywords take on an even higher value.
Analyse the Competition
Competition is king in SEO. Whilst it's important to be proactive and to get out ahead, keeping an eye on your rivals is also very important. Specifically, look to identify keywords that your competitors are ranking highly for but that you don't rank for at all. By simply optimizing some of your existing content for each of these keywords, you'll likely notice a significant traffic boost.
This is known as content gap analysis, where you attempt to ensure that you have content that supports each of your customer's primary questions and concerns during their purchase journey. The best part is that this is a relatively simple strategy to implement. Not only will it increase the number of keywords that your site ranks for, but it will also help take your competitors back a notch.
Start Grouping Keywords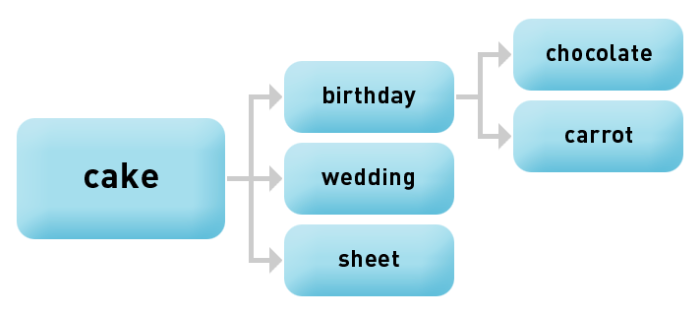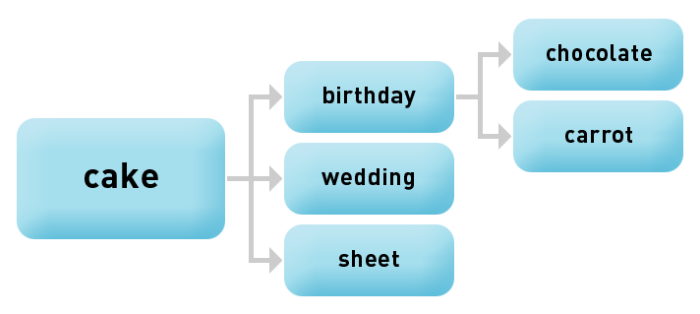 Organizing your keywords into themes keyword groups have become an increasingly important part of any SEO campaign. This refers to effectively targeting relevant keywords with high-quality content and combining this with user-friendly navigation. If you're able to do this correctly, Google will reward you with higher quality scores, improved click-through and conversion rates and better organic search rankings.
Each of these will dramatically improve the results of your SEO and PPC campaigns. A higher quality score will result in better ad positioning with lower overall costs. Similarly, better organic search rankings give your brand a ton of free exposure that can result in extra sales for years to come. Perhaps most importantly, higher click-through and conversion rates will increase your bottom line.
Leverage Google Trends


To stay in front of the competition in your industry, you need to stay ahead of trends with your keywords and content. One of the best tools on the market for this is Google Trends. With Google Trends, you're able to analyse what has been popular in your industry and the world at large with just the click of a button. Importantly, you can run comparative queries with some of your top existing keywords, against ones you feel have strong future potential.
Whilst it isn't a foolproof method, this does provide a great indicator of where you should be placing your attention as a business. Trending topics are notorious for their ability to attract attention and can be vital in positioning your company as an innovative industry leader. Depending on your industry, there's a good chance your competitors aren't using this effectively. This allows you to leverage one of the world's largest companies to your advantage.
Develop A Branded Keywords Strategy
Branded keywords are some of the most important for a company to rank for. Imagine a potential customer type in your business name and you don't appear on the first page. This is a definite warning sign that will make several customers hesitant to purchase from you. Whilst most SEO strategies aim to improve traffic from audiences that are unfamiliar with your brand, it's important not to neglect those who already know and purchase from your business.
The goals of any effective SEO campaign should centre around generating leads, improving website traffic and increasing your conversion rate. As such, optimising content around your brand and keywords with high buyer intent should be a necessary component of your overall strategy. These are typically very easy to rank for as well due to your high relevancy score.
Implement Local Keywords
Local keywords have consistently proven to be amongst the highest value of all. Convenience has always been one of the most important factors for individuals when purchasing and it doesn't get much more convenient than a local business. Tying in with our earlier points, these keywords tend to also have high buyer intent. In fact, recent statistics suggest that 76% of people who search for a business on their smartphone will visit within 24 hours.
Simply optimising your content for the service you provide, and your location is likely to have a hugely positive impact on your SEO. You can do this by updating the content on your website and including a prominent Google Business page. This helps to increase your reach of potential customers and generate more valuable leads in the process.
Author Bio:
Nital is the founding director at Octos Digital Marketing Agency . He has served big corporate brands of Australia and has more than 10 years of experience under his belt with a profound level of expertise in search strategies, planning and management.